With a bit of luck, you may have spotted news on TV or online last week about the British Snowsports Fund? If you didn't let us tell you more about it and announce that
we're proud sponsors!
What is the British Snowsports Fund?
The plan is to support skiers and snowboarders at all stages of their careers, from our Olympic hopefuls right through to children who are taking their first steps (or slides) in the sport.
Companies throughout the ski and snowboard industry (including us) are joining together to support the cause
Why are we doing this?
As you can imagine, it can be expensive for athletes to be able to progress and excel in their sports, with the need to travel overseas frequently to train and for competitions. We want to ensure that anyone with talent, regardless of how much money they have, can demonstrate their full potential.
We all remember the feeling of sitting in our pyjamas, watching Jenny Jones win bronze at Sochi in 2014. We want that to happen on a grander scale! It's an ambitious programme that will boost immediate success, but also encourage and support new talent. It may even help us discover someone who's five now and will be an Olympic champion in 2030!
Who will it help?
Money generated for the British Snowsports Fund will be allocated between British Ski and Snowboard (the national governing body for skiing and snowboarding) and the British Ski and Snowboard National Foundation (a charity which supports grassroots participation and supports talented young athletes). It will be spent across three areas:
-

Boosting grassroots participation in skiing and snowboarding, particularly among young people
-

Helping development pathways for young and aspiring athletes
-

Supporting British snowsports athletes to ensure they're best placed for international success
One of the first aims of the British Snowsports Fund is to enable as many British skiers and snowboarders to get to the PyeongChang 2018 Olympics as possible. To qualify for the Olympics, athletes need to attend a certain number of internationally approved events. We need to ensure that our athletes can compete at these events - and the travel to these competitions can often be expensive.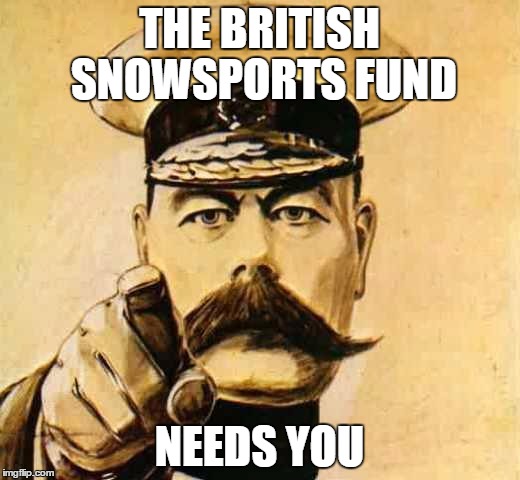 How does it work?
We are asking customers to add a £1 donation per traveller to the cost of their holiday, whether they're booking online or on the phone. If you've already booked your break, the chances are that you've not paid your balance for 2016/7 so please let us know if you'd like to contribute when we speak to you next
If you haven't booked your winter ski trip yet, then get in touch! You can call us on 01603 477471 to speak to one of our friendly and helpful team. If you prefer you can also book online at www.stanfordskiing.co.uk and give yourself something to look forward to
We hope to hear from you soon
Until then best wishes
Team Stanford Skiing x